Youth Bowling
In this month's edition of the Messenger:
Equipment Rule Changes Starting August 1
USBC Youth Age Division Change
Junior Gold Membership Portal
Free Creative Services
IBC Youth Birthday Tool
Equipment Rule Changes starting Aug. 1

The rule eliminating balance holes in bowling balls takes effect Aug. 1, the start of the 2020-2021 bowling season. The rule states all holes in a bowling ball must be used on every delivery; any hole not used is considered a balance hole, making the ball illegal.
Bowlers who do not use their thumb no longer can have a thumb hole, as it now is considered a balance hole. They also need to mark their ball to show where they place their palm on delivery.
Click here for an FAQ on balance holes and gripping holes.
USBC Youth Age Division Change
The maximum age for USBC Youth membership will be 18 starting Aug. 1, 2020, which is the start of the 2020-2021 season.
The decision to lower to the maximum age from 20 to 18, with agreement from the Bowling Proprietors' Association of America and the International Bowling Campus Youth Committee, was announced last year and will align bowling with other youth sports. Click here to read more.
Junior Gold Membership Portal
The NEW Junior Gold membership portal at BOWL.com/Junior Gold allows bowlers to purchase their Junior Gold memberships online without having to complete the paper membership application. The portal can be found by clicking here.
Free Creative Services
One of the many benefits IBC Youth Development provides is free creative services to anyone trying to activate youth bowling programs. Take your program, tournament, even re-opening to the next level with professionally created graphics. Contact us today to get started.
IBC Youth Birthday Tool
IBC Youth has created a tool to help bowlers, league officers and tournament coordinators determine the correct age division the bowler should be participating in. Once the birth date is entered, the division will be displayed. This can cover multiple seasons. Click here to access the IBC Youth Birthday Tool.
— END JULY 2020 ISSUE OF MESSENGER —
---
---
NewSection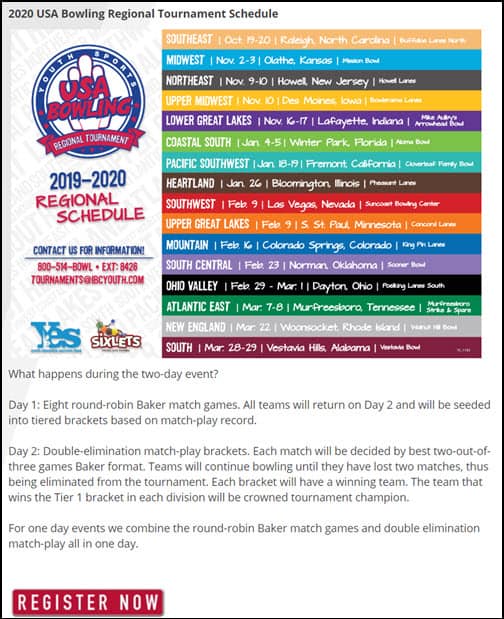 Click to go to website page
---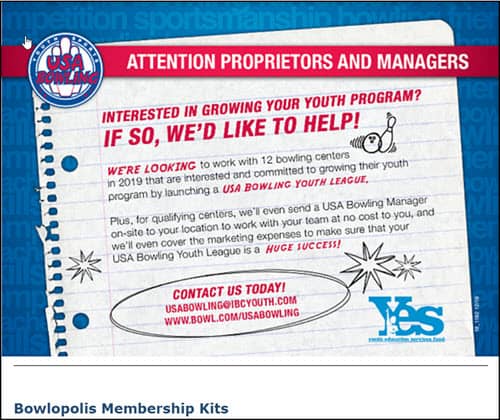 Click to go to website page
---

Click to go to website page
---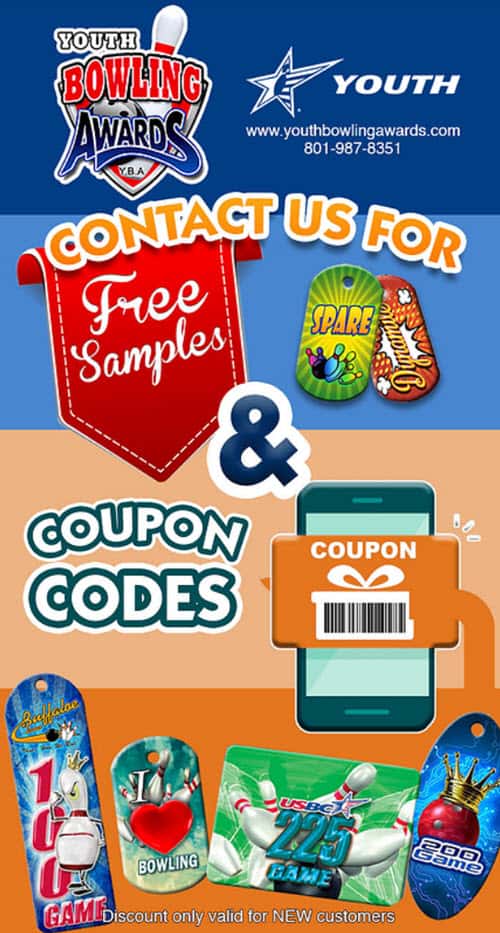 Click to go to website
---
$1,000 Braheme Family Memorial Youth Scholarship Award Application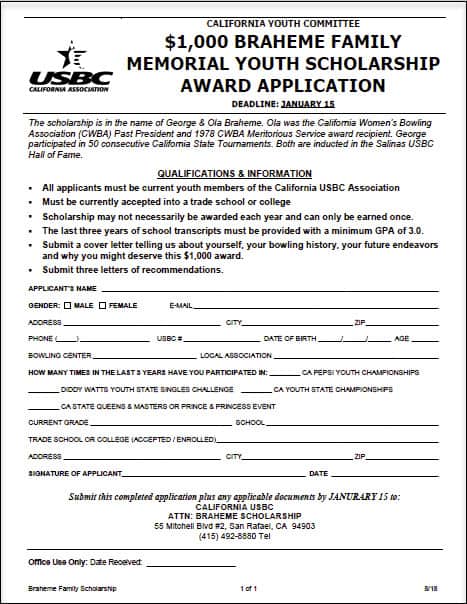 ---
 

NEWS
See entire flyer – CLICK HERE
---
---
Bowler's Ed Kits awarded to 24 schools and organizations
IBC Youth Development has awarded Bowler's Ed kits, which has curriculum and equipment to teach the sport of bowling, to 24 schools and organizations.
The Bowler's Ed kits provide educators with the tools needed to engage children in a true bowling experience by providing a bowling-center atmosphere inside a classroom or gymnasium. The easy-to-follow curriculum features activities to enhance cardiovascular health, coordination, and endurance as children are introduced to the lifelong sport of bowling.
Please look through the website and don't hesitate to contact us if you would like to get involved. We welcome anyone looking to incorporate Bowler's Ed in their community to reach out for assistance. Please email bowlersed@ibcyouth.com for questions or further information.
---
---
Remember the Best Bowlers come from California. Hope to see you there!!!
---